Springs

Fork Springs $99.00




Shock Springs $99.00

Suspension tuning starts with the correct springs. If you are off by just one spring size, your bike will not give you the performance you deserve even if you have the most advance pistons and valving in the world.

Spring manufacturers worldwide have accepted tolerances of plus or minus 5% - 10%. The .40kg/mm fork springs you think you have may be anywhere from a .36kg/mm to a .44kg/mm! That's like a 150 lb. rider's suspension being set up for a 200 lb. rider or a 100 lb. rider.

Consider that your forks could be 10% too light and your rear shock 10% too stiff.

Every Sopro spring and shock is tested so that without a shadow of a doubt you get the spring rate that you need and deserve for your weight. We use the only dirt bike fork spring tester of its kind, and it is extremely accurate.
Fork springs $99.00-$119.00
Shock springs-
-Staight Rate $99
-Progressive $159.00
Fork Tools
Cap Wrenchs



48 KYB Wrench Set $85.00


WP Bladder Fork Wrench $65.00


These patent pended multi-functional fork tools may be used for the inner/ outer for KYB, Showa, and WP. American made steel and precision engineered with a tough zinc plating.


WP Showa - KYB Combo Wrench Kit $130.00

These 2 wrenches will do the 48 KYB, 48 WP, Plus the 47 and 48 Showa. When purchasing the combo wrench, its a $70.00 savings over buying them individually. Great for race teams, tuners and multi brand bike owners.


47 Showa Wrench $50.00



47/48 seal driver $99.00
Biggest in the industry, bare aluminum wont harm high dollar coatings.

Track Side Fork Tool Kits
We designed and manufacture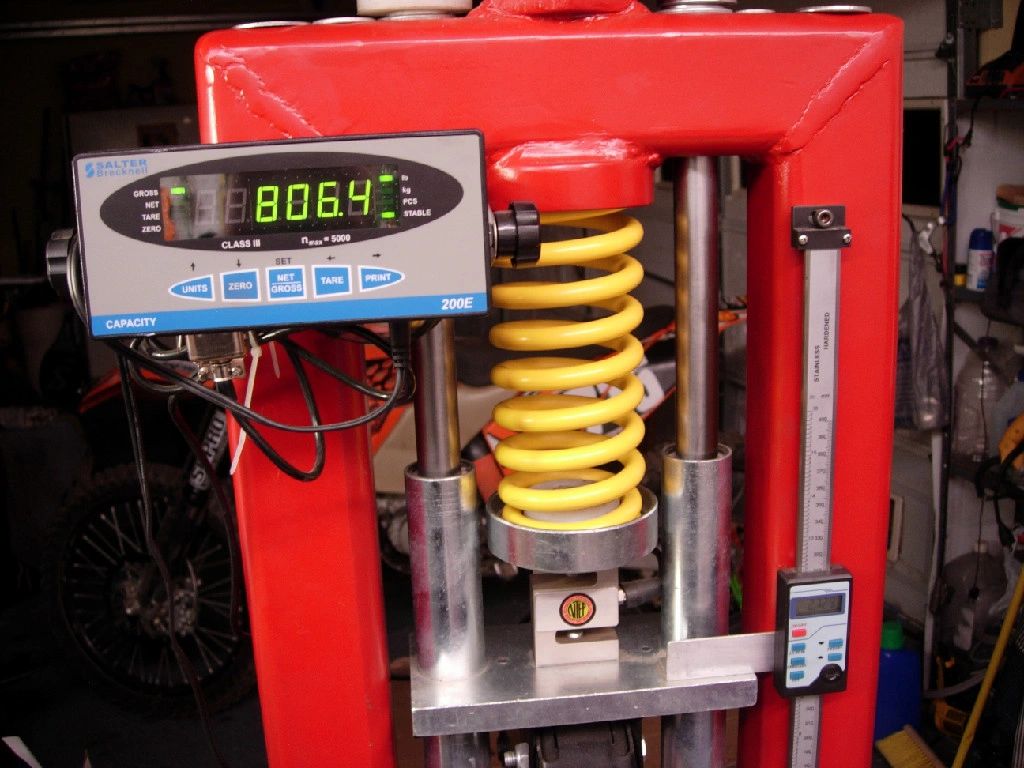 it
SpringTester
Sopro has created the one and only motorcycle spring tester of its kind. It is very accurate and durable. No need to have one tester for shock springs and one for fork springs, get them both in one compact unit. It takes 30 seconds to go from shock spring to fork spring testing.
Technical Specs:
2k lb load cell, .1% linerarity, 15" of ram for a international 80/20 compression spring test.
A "Must Have" for serious suspension tuners and race shops! $4,500.00 plus shipping.


Hand Guard Bar End Mount Kit $40.00
Tired of your hand guards coming loose? Sopro sells an amazing hand guard bar end mount kit that is sure to keep your hand guards from vibrating loose. These are dandy little units that you can easily move from one handle bar to another.
Inside of bar must be .531-.580 inches,
You have the choice of buying-
-
Hand Guard Bar End Mount Kit
, (this is for the less mechanically gifted) inserts, screws, tap, and tap guide. $40.00 (Pic above)
-
Inserts and Screws

If you are mechanically gifted and you have your own 5/8-11 tap, buy this set up, $20.00 (pic below)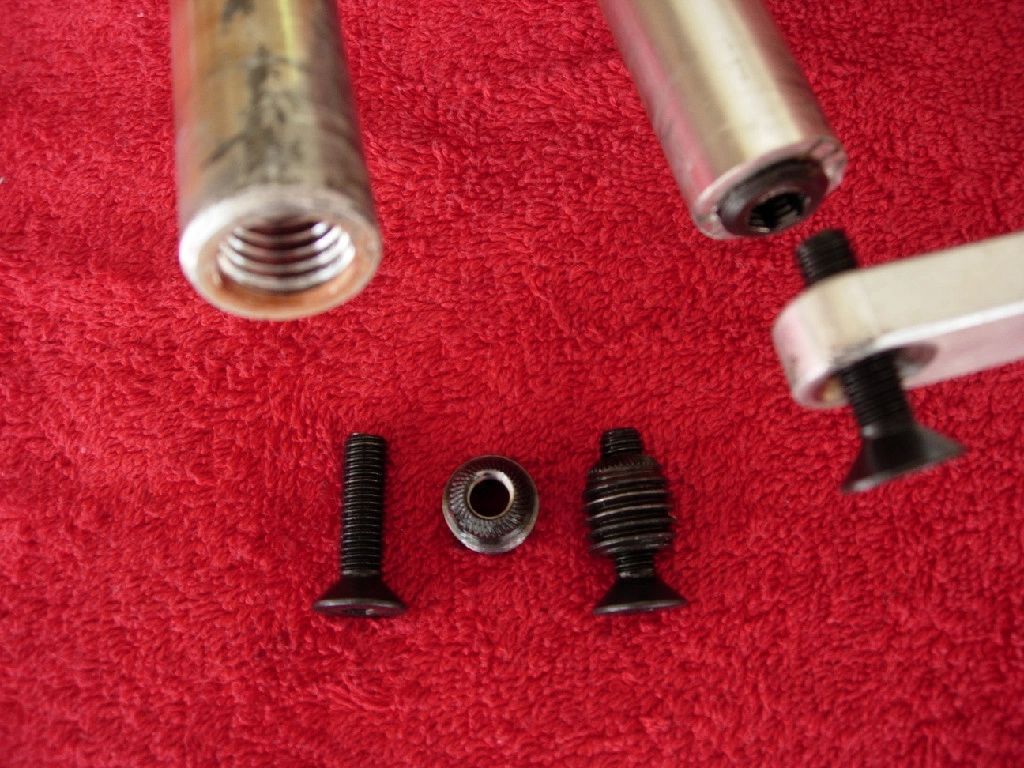 Bar End Mount Insert and Screws $20.00

Knobby Knife
| | |
| --- | --- |
| | The Knobby Knife is an amazing product. Do you want to keep that sharp edge on your tires without having to replace your tires after every race? Knobby Knife is an easy to use knobby hot knife that will sharpen knobby edges extending the usable life of those expensive knobby tires. $69.99 |